Grilled Snapper w/ Grapefruit Avocado Salad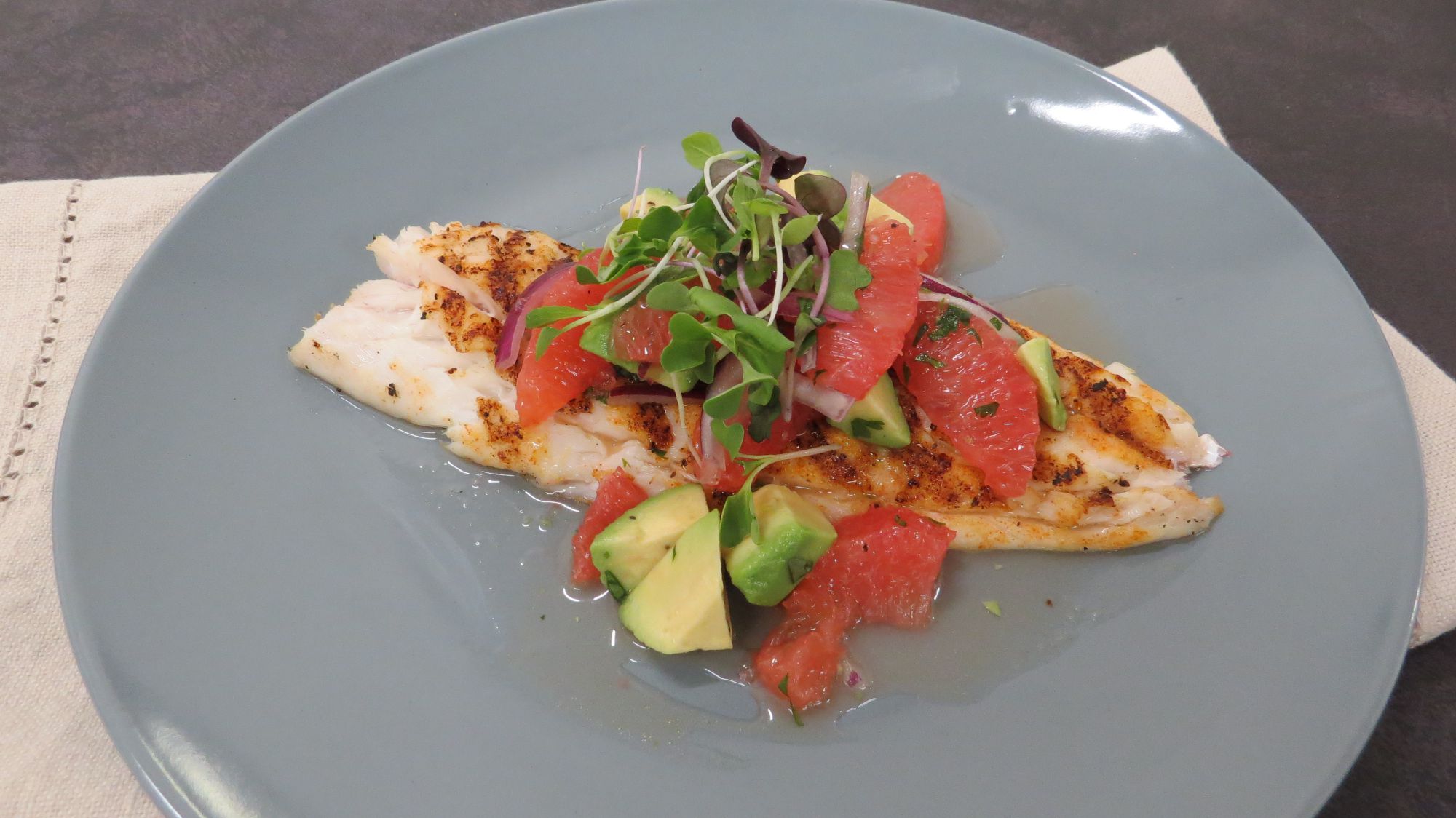 Portion size: 2 serving
Ingredients:
Ingredients for the Fish:
2 6 oz. red snapper fillet, boneless
1/2 tsp. olive oil
salt and pepper, to taste
Ingredients for Grapefruit-Avocado Salad:
1 ruby red grapefruit
1/2 avocado, peeled, halved and seeded
1/2 small red onion, sliced
1/4 c cilantro leaves
1 serrano  chili, seeded and sliced
2 tbsp. olive oil
salt and pepper, to taste
Instructions:
For the Snapper:
Heat the grill to medium high heat. 
Brush the grill with oil to help prevent sticking 
Brush the snapper with a little olive oil and season with salt and pepper 
Grill the fish with for 4 minutes on each side, turning a quarter turn after 2 minutes 
Once cooked all the way through, place on a serving plate
For the Salad:
Peel and segment the grapefruit and reserve the juices. Place in a small bowl. 
Dice the avocado into medium dice 
Toss the grapefruit segments with the rest of the ingredients 
Season with salt and pepper 
Serve over the snapper 
Just in Time For the Holidays!