Swordfish Schnitzel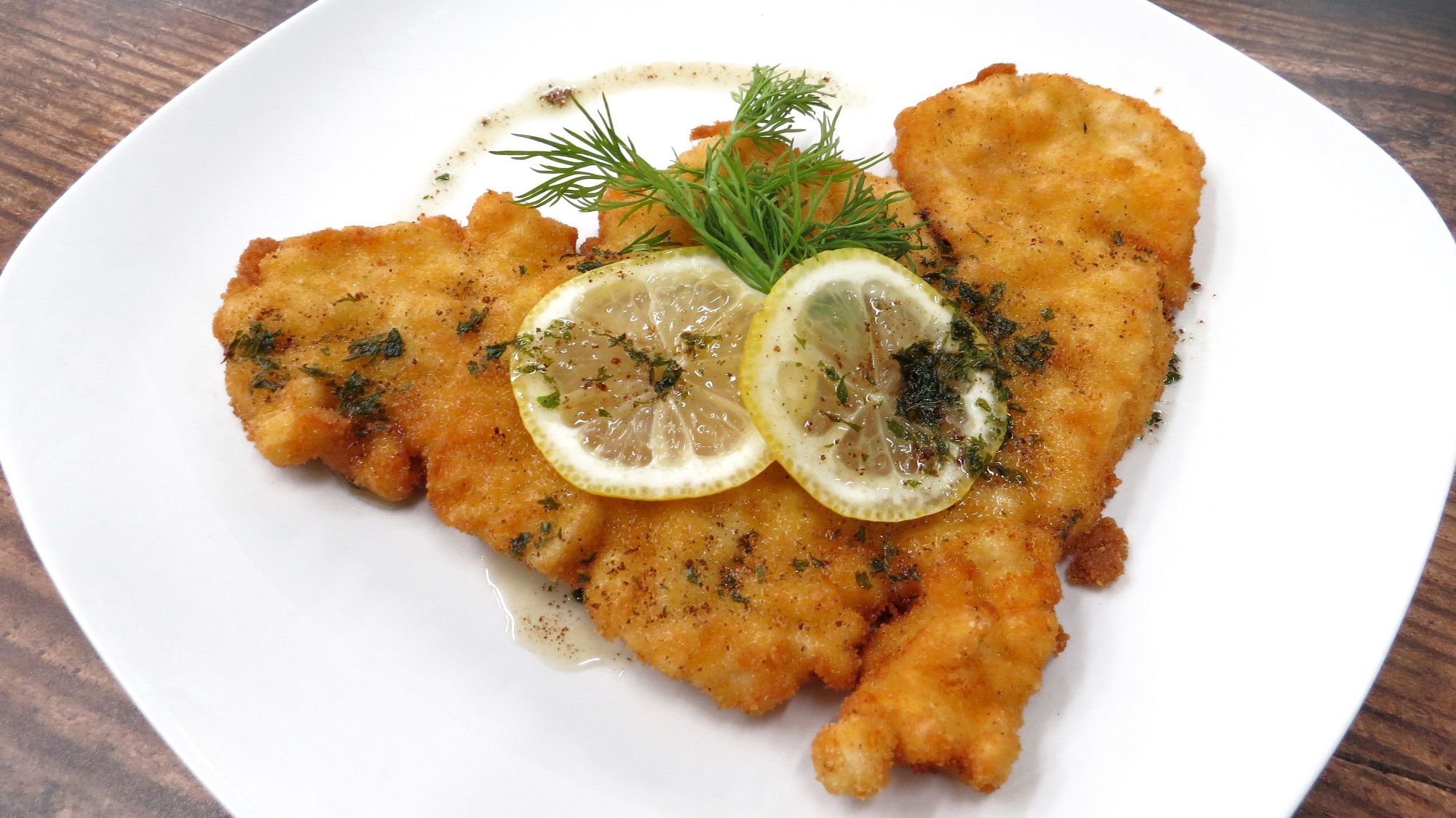 Portion Size: 1 serving
Ingredients:
6 oz. swordfish steak, skinless
1/2 c. all purpose flour
2 eggs each
salt and pepper, to taste
1 c vegetable oil
2 tbsp. butter
1 fresh lemon, halved
2 tsp flat leaf parsley, chopped
Instructions:
Place the swordfish between two pieces of plastic wrap
Pound the fish flat to about a quarter inch thickness
Season the flour and breadcrumbs with salt and pepper
Crack the eggs into a bowl and beat lightly.
Dredge the swordfish in flour, then egg and then in breadcrumbs 
In a heavy bottom pan, heat oil over medium high heat
Pan fry the breaded swordfish until golden brown on both sides 
Transfer to the serving plate
In a small pan over medium heat melt butter while swirling the pan
Continue heating the butter until it starts to brown
When the butter starts to brown, remove from heat and add the juice from half of a lemon and parsley
Pour over the swordfish
Just in Time For the Holidays!